Christopher James Taylor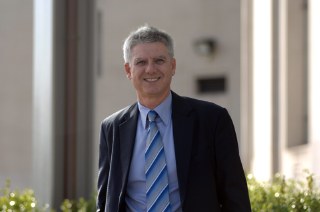 Qualifications
Bachelor of Laws (Auckland University 1980)
Master of Commercial Law - First Class Honours (Auckland University 1999)
Work History
March 2001 Commenced practice upon my own account specialising in commercial law, commercial property and dispute resolution following retirement from partnership of Lowndes Jordan.
November 1989 Joined Lowndes Jordan (then named Lowndes and Co) following retirement from partnership at Tetley-Jones and Partners, a mid sized Auckland law firm.
July 1986 Joined partnership of Tetley-Jones and Partners, Auckland.
February 1981 Admitted to the New Zealand Bar.
February 1980 Employed as a law clerk at Tetley-Jones and Partners (then named Subritzky Tetley-Jones and Way).
November 1979 Completed law degree at Auckland University.
Married, four sons.
I have had a wide experience in commercial law, commercial property, and dispute resolution. My first employment and partnership was in the area of property and general practice. I acted for developers, builders, and businesses, as well as a developing a general practice. From 1989, I developed more of a specialised practice in commercial law, and commercial property. I have acted for a variety of businesses including retail chains, marine passenger transport companies, telecommunications companies, financiers, property investors, civil construction contractors, and developers.
Sandra Wilson
Office Manager
Prior to becoming office manager at Christopher Taylor Lawyers, Sandra has been personal assistant to a number of New Zealand's leading commercial counsel. In addition she has been secretary / P.A. to partners in multinational law firms, and specialist commercial firms. As well as administering the trust account of Christopher Taylor Lawyers and being responsible for debtors, purchasing, and administration, Sandra assists in conveyancing (in which she has formal qualifications) and litigation support.